BECOME A HEALTHIER YOU IN 12 WEEKS
WITH A CUSTOMIZED TRAINING
PROGRAM & UNLIMITED
PERSONAL COACHING
TSP IS DESIGNED SPECIFICALLY FOR YOU TO LOSE WEIGHT & GET TONED
Increase health, strength, muscular endurance and aerobic capacity.
Get a custom, simple and easy plan you can follow on YOUR schedule.
Get DAILY support and motivation from a real trainer

Get it all to your phone so you literally have a trainer in your pocket 7 days a week!



Customized nutrition and supplement approach to ensure body composition goals are met.
Receive customized programming based on your goals, current fitness, body composition, schedule, equipment and training history. Track and record your results while receiving feedback and coaching each week.
Increase your mental resilience, focus, discipline and motivation so you can achieve faster progress in less time.
TSP IS DESIGNED TO HELP DRIVEN MAN & WOMAN TRANSFORM THEIR BODY AND MASTER THEIR HEALTH & WELLNESS IN 12 WEEKS OR LESS WITHOUT LIVING IN THE GYM OR DOING A CRAZY CRASH DIET
When you kick off with our exclusive coaching program, you are given the hands-on and personalized guidance that has been proven to work for thousands of men & women from all walks of life.
Weekly 1-On-1 Coaching​- This is where we help you with your mindset, get rid of those limiting beliefs, self-doubt, and unresolved issues so you can achieve long-lasting results to becoming less self-conscious and full of confidence.


Workout Plan - You can do anywhere, anytime. This can be a 30 Minute HIIT Training workout that will burn fat and build muscle to shape your body.

Flexible Nutrition Plan - Easy to follow, you don't have to starve yourself and you can still enjoy your favourite foods.

VIP Accountability & Support Group - Surround yourself with others on the same amazing journey as you and stay accountable so you get the results you want.
If You've Struggled To Lose Weight, Gain Muscle, and Building The Body You've Always Dreamed Of, Then This Is The Solution You've Been Looking For.

Access To The ShredZone Fitness Studio App - All online step by step, week by week that you can do anywhere.

This Program Is For You If:

​You want to feel more confident in your body
​You desperately want to drop body fat
​You want a flatter tummy
​You want to get rid of self-doubt
​You want to banish binge eating
​You want to improve your health
​You want to master that voice inside your head
​You don't want to start another diet
​You want to enjoy clothes shopping
​You want long-lasting results
​You are willing to be held accountable
​You are willing to be coached
​You are willing to commit to a results-driven program that is tried and tested













REAL PEOPLE WITH REAL RESULTS!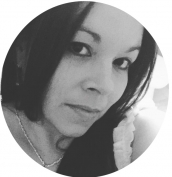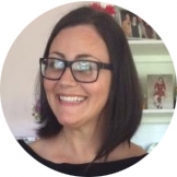 I was working out almost every day and kept gaining weight, did blood work and everything came back perfect. I strongly believe it was my hormones. I reached out to Coach Eddy and started his program and with his suggestion, I started taking his recommended supplements and my levels started to normalize as I now start seeing changes in my body not only weight but also my feet stopped swelling. Give it a try. I know how frustrating it is. Don't give up and let Eddy help you. - Lina R.

You are so genuine and caring. You really care about giving me exactly what I need and my body can handle. Love your energy and your training program. Following your meal plan and advise. Thanks again for your coaching and education. You guys rock!! - Gloria F.
Shredzone Fitness helped me get back into working out after an injury and feeling hopeless trying to lose weight. They even train my 10-year-old daughter! We are so grateful for Eddy and Kristine! They help us maintain a healthy lifestyle! - Andrea C.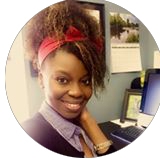 Eddy is punctual, professional, and friendly. He caters the workout to each client differently. I've been training for only a month and I'm already seeing results. I look forward to workouts now! - Nisi E.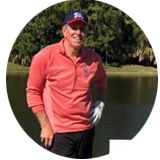 Great workouts that always change to encompass total body fitness. Consistently improving muscle growth & improving the metabolism and endurance. - John K.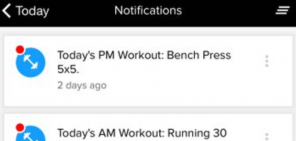 The Custom ShredZone Fitness App is available in the Apple and Google Store
Custom ShredZone Fitness App
Scheduler To Keep You On Track
The App is very simple to use, allowing you to do the workouts, upload progress photos, measurements, and log nutrition.
The In-App Scheduler sends notifications to your phone, ensuring you never miss a workout. It's like having a Personal Trainer in your pocket.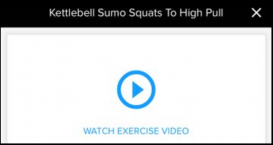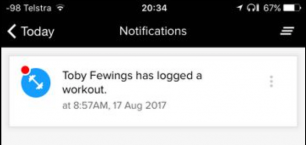 The workouts are easy to follow, with all the information exactly where you need it.
App is embedded with custom exercise videos and descriptions which guide you through each workout ensuring you complete each exercise properly.
Instant trainer notifications mean That I always know when you have completed a workout and log in your nutrition. Meaning I keep you accountable when it matters.
Exercise Directions & Videos
Live Trainer Notification
We Guarantee That Everyone Taking Part Will Not Only See Big Changes In The Way They Look But Also Have An Uplift In Energy Levels, Massive Boost In Confidence And Self-Esteem
We are here to work with you personally and ensure you achieve measurable progress toward your goals.

With over 25 years of experience combined, we trained over 1000s of man & woman reach their goal whether it's weight loss, muscle gain, or overall health.
Health & Fitness is our passion and we take pride in it. We are committed to inspire, develop, and empower you to a healthier lifestyle. We ensure that everyone will move closer to becoming the person they want to become. We are committed to developing a personalized fitness program that is specially designed to motivate you, support you, and take you to your desired level of strength, flexibility, and performance.
Training is delivered through our training and coaching App or login area. It provides a platform where we can deliver the program, track and record results, conduct technique and video analysis and communicate directly. In terms of working 1-on-1 often in the first 4 weeks we work more frequently together to gain momentum, your coach is checking in on your progress daily and checking your results, providing feedback and coaching. Every week we assign a 15min coaching call to ensure you are on track and adjust the program as required.
The program is customized for each individual, you don't necessarily require to have access to a gym however once you are at certain performance levels we do recommend having access to different training equipment in order to advance you at the best possible rate. In the perfect world access to a gym, bands, and weights are recommended.
You train by yourself or with another client in your area. The pros to our style of training are you receive a full level professional program often 4 sessions per week and your program is designed specifically for you. This means 2 things: You achieve faster progress because all your sessions are planned and structured in proper training cycles and progression rates and your program is designed around your strengths, weaknesses, goals and time constraints. You don't need to pay for multiple personal training sessions.
In the initial screening process and planning consult, we will run through your nutrition, and discuss an effective plan of attack. We can then design you a nutrition and supplement plan to work from as we track your progress and performance increases.

How Is The Program Delivered?
What Equipment Do I Need?
Do I Train With You Or By Myself?
How does the nutrition part work?
ShredZone Fitness Studio, Inc © 2019. All Rights Reserved
FACEBOOK DISCLAIMER: This website is not part of the Facebook website or Facebook Inc. Additionally, this site is not endorsed by Facebook in any way. Facebook is a trademark of Facebook, Inc.
GOOGLE DISCLAIMER: We use Google remarketing pixels/cookies on this site to re-communicate with people who visit our site and ensure that we are able to reach them in the future with relevant messages and information. Google shows our ads across third-party sites across the internet to help communicate our message and reach the right people who have shown interest in our information in the past.
Privacy Policy | Disclaimer